POST COLONIAL ECOLOGIES
---
STRANGERS IN OUR OWN ART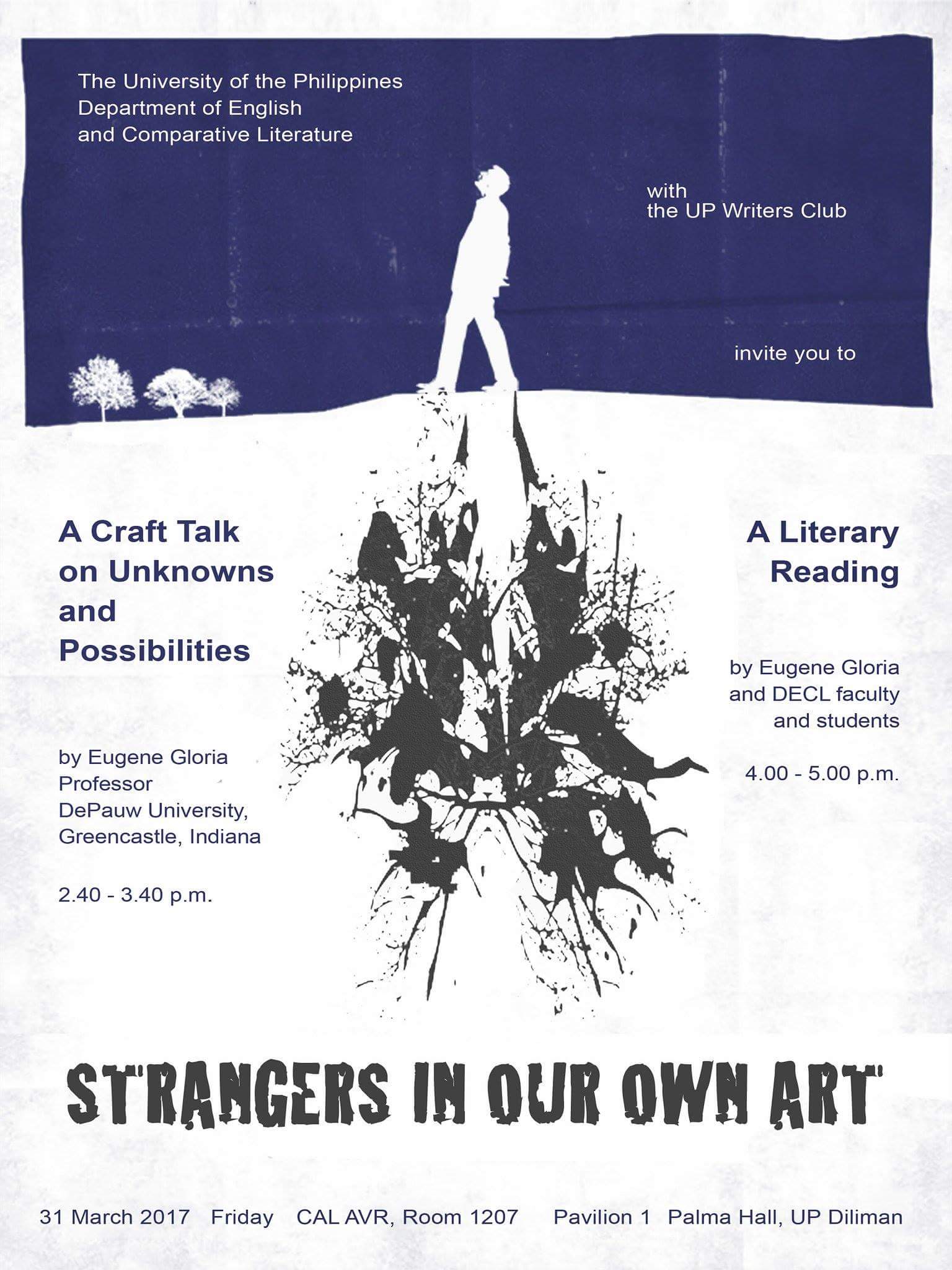 ---
CALL FOR PAPERS
The Journal of English Studies and Comparative Literature is now accepting papers for its upcoming issue. The deadline is on March 31, 2017. Please refer to the poster below for the submission guidelines.
---
THE 2017 AMELIA LAPEÑA-BONIFACIO LITERARY CONTEST
---
WE'RE HIRING
The Department of English and Comparative Literature of the University of the Philippines Diliman is now accepting applications for teaching positions for academic year 2017-2018.
Please submit:
a letter of application,
two (2) letters of recommendation, and
your latest academic records
Deadline of application: March 15, 2017.
Please address all letters to:
Dr. Lily Rose R. Tope
Chairperson
Department of English and Comparative Literature
College of Arts and Letters
University of the Philippines
Diliman, Quezon City 1101
---
INTENSIVE ENGLISH PROGRAM