TO OPEN ALL CLOSED THINGS
In celebration of National Artist for Literature Francisco Arcellana's birth centennial, the University of the Philippines Department of English and Comparative Literature, with Likhaan: the UP Institute of Creative Writing, invites everyone to "To Open All Closed Things," on 09 September 2016, 10 a.m. to 4:30 p.m. at Palma Hall Pavilion 1, Room 1131, UP Diliman, Quezon City.
The day-long event will feature paper presentations about the life-work of the late National Artist, as well as a tribute by those who knew him best, former students, friends and family members.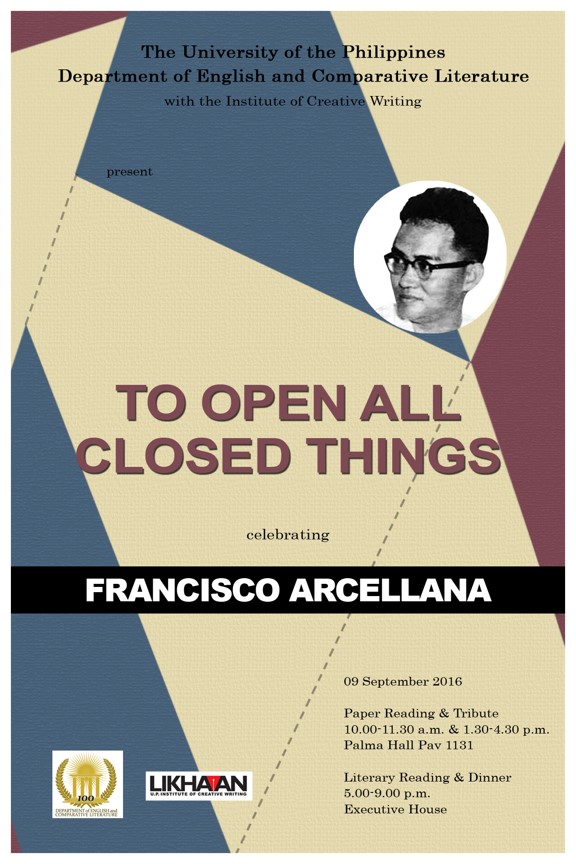 ---
RESULTS: QUALIFIED DECL TRANSFEREES
To download the list of transferees who passed the undergraduate admission examination given on July 07, 2016, kindly click this link.
---
CONGRATULATIONS TO THE WINNERS OF THE 2016 AMELIA-LAPEÑA BONIFACIO LITERARY CONTEST!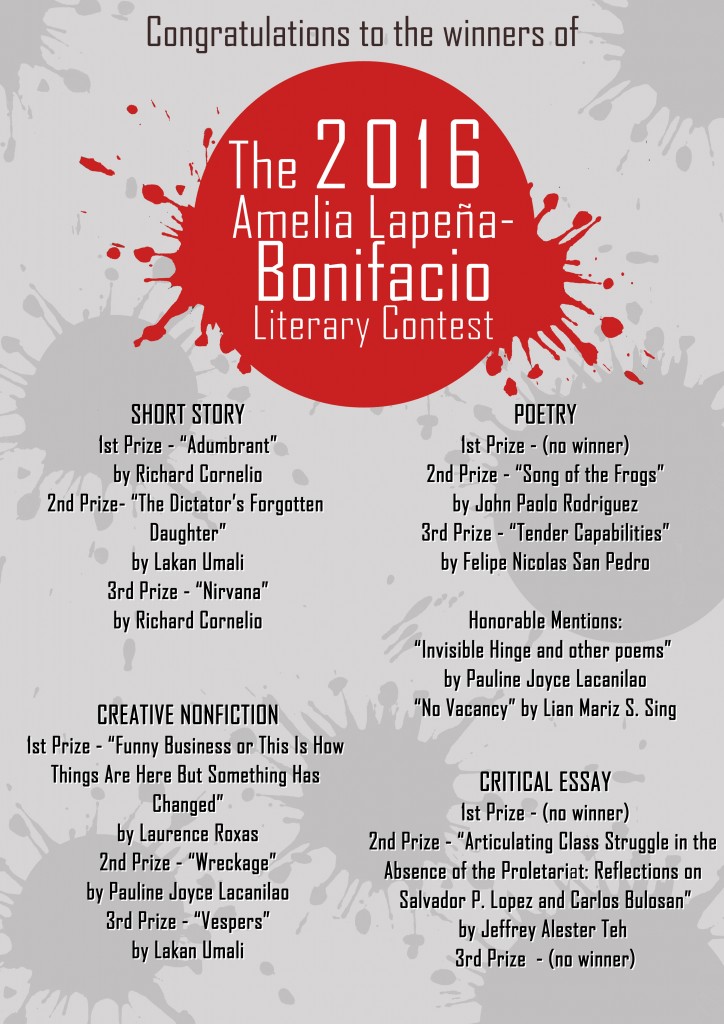 ---
INTENSIVE ENGLISH FOR FILIPINOS
The Intensive English Program is the only short course currently being offered every semester by the Department of English and Comparative Literature. The program strives to address the communication needs of Filipino professionals from various fields through review and practice of speaking and writing skills in the professional/business context.